Why Jenesis
Your Best look with Safety
Safety is first priority for us. All procedures are done with local anesthesia. All procedures are done by Dr. Jane. She always follows high standards of safety, results, and ethics.
ARTISTRY Within Body and Face contouring, there's a lot of artistry and technologies involved. Dr. Jane says, "You have to have foresight into what you're creating. That's one of the most rewarding aspects about it and why I love what I do."
INNOVATION The forces of gravity and UV are damaging your skin over the years, you would feel like to tighten, smooth and erase those saggy face. But the fear of scars and downtime can give pause. That is why an innovative option like Ultherapy, a non-invasive procedure that delivers smooth, tightened skin on the face and body, is an excellent option for patients who want beautiful results without knife or scars.
EXPERIENCE Cosmetic surgery requires a thorough understanding of anatomy and basic medical science, and meticulous technique. Dr. Jane has been working for Face and Body Contouring more than 20 years after board certification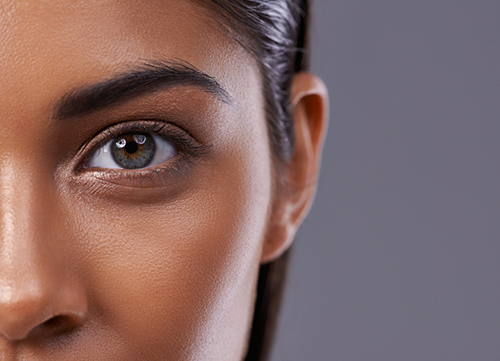 "Dr. Jane is specialized in MINIMALLY INVASIVE and NON-SURGICAL FACE AND BODY CONTOURING.
She is not a plastic surgeon who does perform invasive plastic surgeries such as facelift, breast reconstruction, tummy tuck and liposuction. Her focus is Face and Body Contouring with her 3 D Micro Lipo method that is proven to be safe and to result fast recovery. She always strives for the best result."
Liposuction is one of the most frequently performed cosmetic surgeries worldwide for reshaping the body contour. Although liposuction is minimally invasive and relatively safe, it is a surgical procedure, and it carries the risk of major and minor complications. These complications vary from postoperative nausea to life-threatening events.
The overall complication rate has been reported to be in the range of 8.6–20%, and the most common complication is contour deformity due to not only using bigger size cannulas but also surgeons' inexperience. 
Based on Dr. Jane's 20 plus years of experience, she created a unique liposcupting technique called 3-D Micro Liposuction TM for the best natural looking liposuction result. Utilizing modern liposuction tools such as Vaserlipo TM, Fractional CO2 Laser Lipo, Smarlipo TM , and PALs is a very important requirement to achieve good results. However, the surgeon's experience and skill are the most contributing factors for the desired outcome.  3-D (3 depths and 3 directions) Micro Liposuction TM is a surgery protocol and method that Dr. Jane developed to produce the beautiful body curvature with skin tightening but without any big scar.